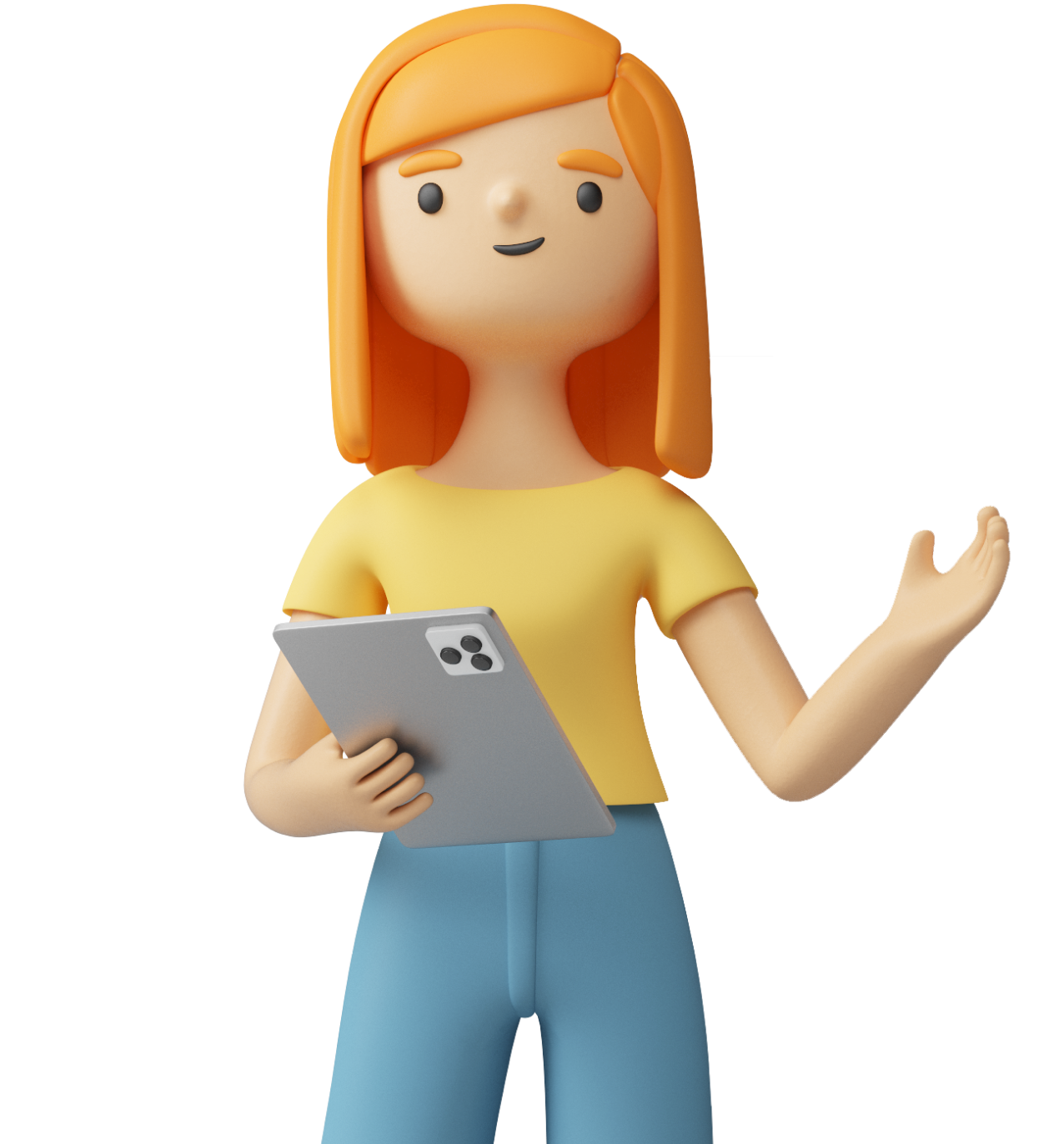 Short-term Loans
Apply for £100 - £5,000 Short-term Loans now! Sort out those unexpected, heavy costs instantly!
How Much Do You Need?
Get Started
Rates from 43.1% APR to 1333% APR. Minimum Loan Length is 1 month. Maximum Loan Length is 36 months. Representative Example: £1,200 borrowed for up to 75 days. Total amount repayable is: £1506. Interest charged is 0.34% per day, amounting to £306, annual interest rate of 124% (variable). Representative APR: 49.7% (variable).
Short-term Loans, the Best Way to Borrow Money Fast
Things can go wrong. For one reason or another, you may struggle to put food on the table before the next payday, or already run out of money between paychecks. These shouldn't bog you down, though. Apply for short-term loans from our partner-lenders and get credited £100 - £5,000 within a day. With their assistance, anyone experiencing a budget shortfall is able to put out cash-emergency fires easily and immediately.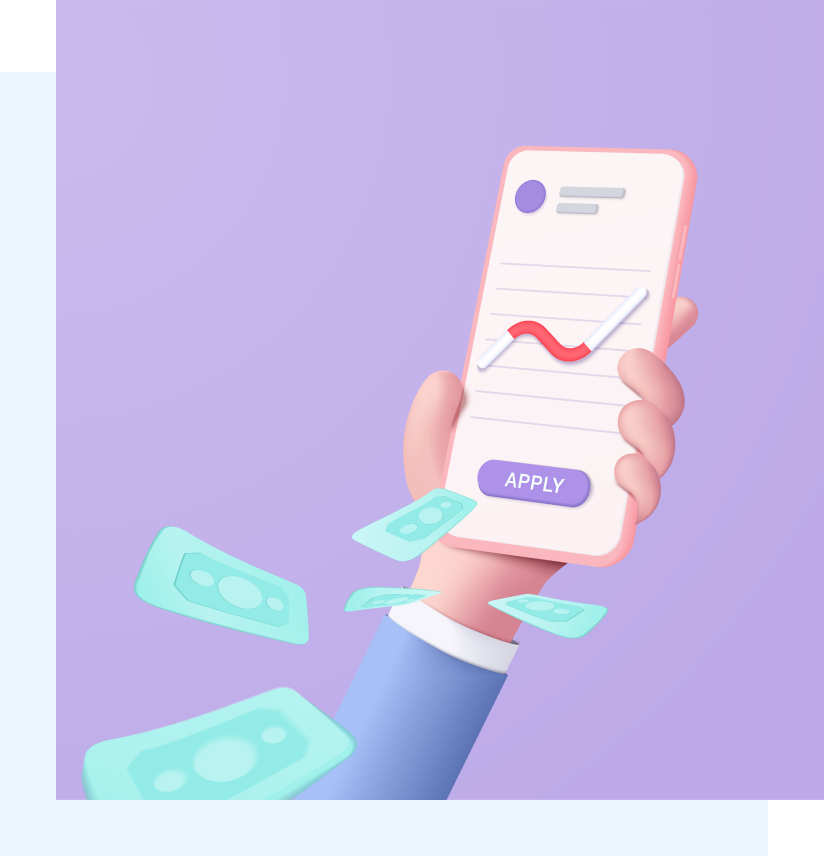 How to Get My Short-term Loans Instantly?
Apply online
Complete the application form and we will pass it along to our large panel of direct lenders. The form can help them cross-reference your current financial situation, credit scores, and employment status in one place, and then offer you a quick offer.
Check my offer
We will search our panel of lenders, and will then provide you with an instant decision.
Receive my money
Upon accepting the offer, you can get credited in as little as 24 hours. You'll get what you have agreed to. No hidden fees or rip-offs.
Why Should You Choose WeLoans in Lieu of Other Lenders?
It's a financially smart decision to stick with us and take full advantage of our premium services.
Fuss-free Application & Instant Payments

The entire application process can be completed online and on the go, fairly simple and efficient. Submit a form with any mobile device and receive funds into your bank account directly within 24 hours. No need to wait in a long queue or deal with lots of paperwork.

Tempting Offers

Your loan request will be reviewed by our large panel of direct lenders in one go, which means they will compete for your business and make you the best deal possible. You can count on us to fetch you a mouth-watering offer with reasonable rates and flexible repayment options.

Security, Our Top Priority

Be comfortable sharing your info with us. Our website is fully armed with 256-bit encryption as well as SSL certificate, and therefore, both your financial and personal data entered into our database is safe, private, and protected from any leakage.

No Real Strict Repayments Policies

Our partner-lenders understand that bad things happen and you may be unable to repay your loans as scheduled. Get in touch with your lender and it will return you a solution. You will not be trapped in a cycle of high fees.
How Much Money Can WeLoans Help Me Get?
It is possible to get as little as 100 pounds or as much as 5,000 pounds. The amount our lenders decide to let out is driven by a slew of factors. Some of them include
Credit score

Complete the application form and we will pass it along to our large panel of direct lenders. The form can help them cross-reference your current financial situation, credit scores, and employment status in one place, and then offer you a quick offer.

Income equity

Generally, your take-home is a testament to whether or not you can pay up within the repayment window. This is the case especially if you are paying installments. The lender wants to know how much you earn and cross-reference it with how much you have to pay every month. They also want to be sure your income stream is consistent.

Loan term

The loan term is also a consideration to make. The longer the loan term, the higher the risk in some way to the lender. Your financial situation may get better, enabling you to pay up or get worse impacting your ability to pay up. Therefore, lenders are usually more comfortable with shorter loan windows.
FAQs
1. What Is a Short-term Loan?

Short-term Loans are a type of short-term loans characterized by relatively high interest rates, which need to be repaid in full and on time when you receive your next paycheck.

2. Are WeLoans Lending Money?

WeLoans is a broker, rather than a direct lender. We don't lend money but act as an intermediary that connects you with our large panel of direct lenders, reputable UK loan lenders and help you obtain a short-term loan the same day or the next business day.

3. How Quickly Can I Get the Short-term Loan?

Putting things in perspective, you can get the money in as little as 24 hours. The entire process is done online and our matching technology is well-optimized to find you a willing lender in very little time.

4. Are There Any Fees for WeLoans Service?

No. WeLoans is an honest, ethical business that only provides transparent services. You'll never be charged any hidden fees forever.

5. Can I Apply for a Short-term Loan with Bad Credits?

We worked with a panel of lenders who still may be able to help you if you're credit score is less than perfect.
With WeLoans, You'll Never Run Out of Money
Never settle for undesirable offers! Get a mouth-watering offer from WeLoans this instant!
Get Started